Crossways and Summerhill School Project
Together with Crossways Infant School, we have formed a project to celebrate British Values and to develop our ethos across the two infant schools. Throughout the year there will be activities and projects for both schools to link together.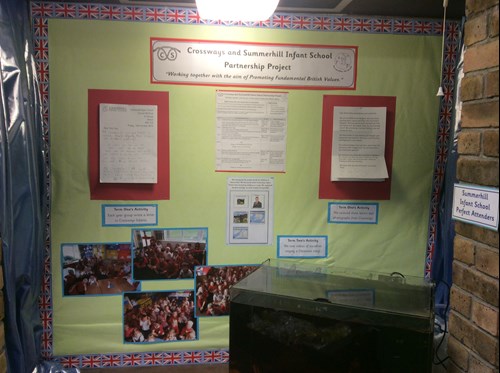 Our term two activity is to film each school singing their favourite Christmas song. Below is Year One singing their favourite song, Little Donkey!